Lincoln Mark Series
The Lincoln Mark series has been in production since 1968 with the introduction of the 1969 Continental Mark III
1993-98 Lincoln Mark VIII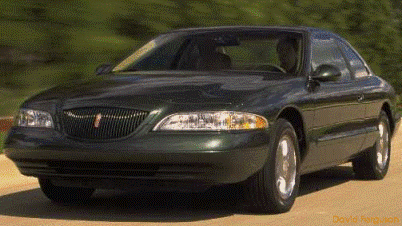 In 1993 Lincoln launched the Mark VIII to replace the aging Mark VII. Under the hood sat a powerful twin-cam, all-aluminum 280 HP 4.6-liter V8. A true luxury performance automobile, the Lincoln Mark VIII came with an automatic 4 speed transmission and an independant air strut suspension system, traction control, antilock brakes and speed sensitive power steering.
In 1998, Lincoln announced it would be the last production year and offered the Mark VIII Collectors Edition. This numbered edition came with additional wood accents and a production label to signify the unit production number of the particular car.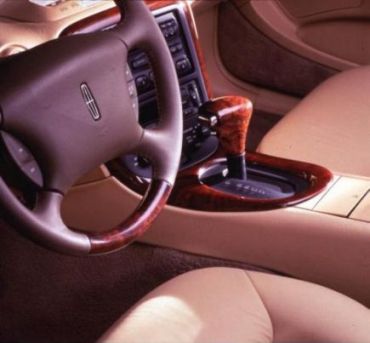 Year-to-Year Changes
1998 Lincoln Mark VIII
Mark VIII saw no changes for 1998. To the dismay of Lincoln enthusiasts Lincoln announced that the Mark VIII would be discontinued for 1999. Collectors Edition was offered.
1997 Lincoln Mark VIII
With a bolder front and rear appearance, the 1997 Lincoln Mark VIII came with a power dome hood, and included a larger and more aggressive grille and brighter HID headlights. The rear had a full width neon tail light bar. The 1997 Lincoln Mark VIII was also the first automobile that included "puddle lamps", which delivered light from below the sideview mirrors. With firmer shocks, larger stabilizer bars, and standard all-speed traction control the Lincoln Mark VIII suspension system saw improvement.
1996 Lincoln Mark VIII
To celebrate the 75th Anniversary of Lincoln, A special Diamond Anniversary Edition model is released for the 1996 model year. Midway through the model year a new HID headlight system is introdouced.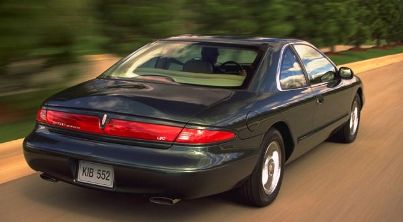 1995 Lincoln Mark VIII
The 1995 Mark VIII are a redesigned instrument panel, including with a new double din stereo and a 290-horsepower LSC version, with a firmer suspension, new alloy wheels, perforated leather upholstery and a monochrome exterior.

1994 Lincoln Mark VIII:
1994 saw only minor changes including the addition of wood trim to the center console, and a remote keyless entry which included the ability to recall the settings for both the power driver seat and the power sideview mirrors.

1993 Lincoln Mark VIII
Lincoln replaces its 1992 Lincoln Mark VII with its the 1993 Mark VIII. This daring new design includes a new 280-horsepower V8. The engine is silky smooth and has a deep sporty growl in hard acceleration. The perfect combination of luxury and performance.

---
1990-92 Lincoln Mark VII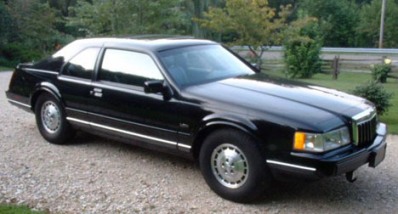 Introduced in 1984, Lincoln's stylish rear-wheel drive luxury coupe came with a powerful 5.0-liter V8 engine, making 225 horsepower. The same engine used in the Ford Mustang, this powerhouse produces alot of performance along with its 4-speed overdrive automatic transmission.
Year-to-Year Changes

1992 Lincoln Mark VII
Only minor trim changes. A completely new Mark VIII is anticipated for 1993.
1991 Lincoln Mark VII
For 1991, the Bill Blass Designer edition adopted the same firmer suspension and larger tires as the LSC model.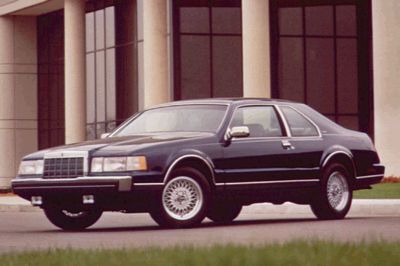 Not sure what do do with that old car? How about a charity car donation? By donating your car to charity you can gain a tax deduction among other benefits.